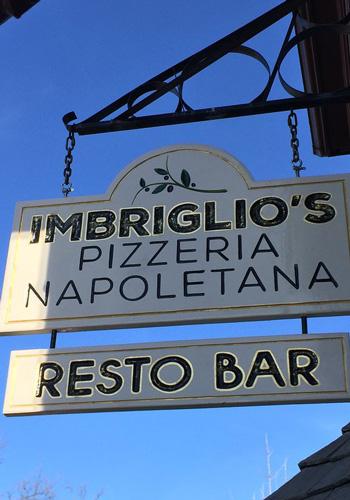 Truly authentic gourmet Nepoletana pizza
Passed down from the Inbriglio family
From Naples in the 1890's
Made in a brick oven
With fresh ingredients imported from Italy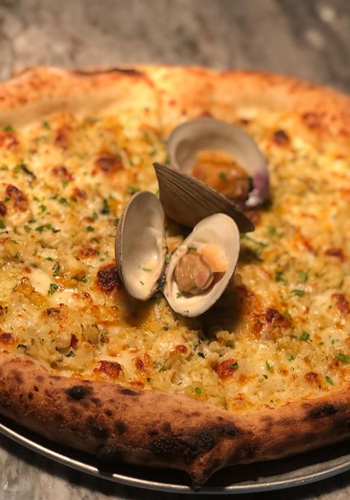 Each pizza is named after Richardo's and Cathrine's seven children.
ABOUT THE PIZZA
The recipe is made by Richardo Imbriglio, Richard Sardella's grandfather. He owned a bakery in New Jersey and that's when he decided to recreate a truly Neapolitan Pizza. He wanted to recreate the pizza from his chilhood memories and make it as authentic as possible.
To him everything starts with the dough. The perfect dough is soft but strong enough to hold everything together. This can only be made with the right amount of love, care and dedication, a philosophy that he also practised with his seven children. Then there is the sauce and it's all about the right tomatoes. We use fresh San Marzano tomatoes to recreate that original flavour. It's then topped off with fresh cheese. Nothing compares to the refreshing taste of Mozzarella cheese that's carfully chosen from a local dairy farm.
So, that's the story of how are pizza is made. Come by our Pizzaria Resto-Bar, where you can see the pizza come out of the wood-fire oven and eat it hot.
We hope the pizza takes you back to Naples in the 1890's.